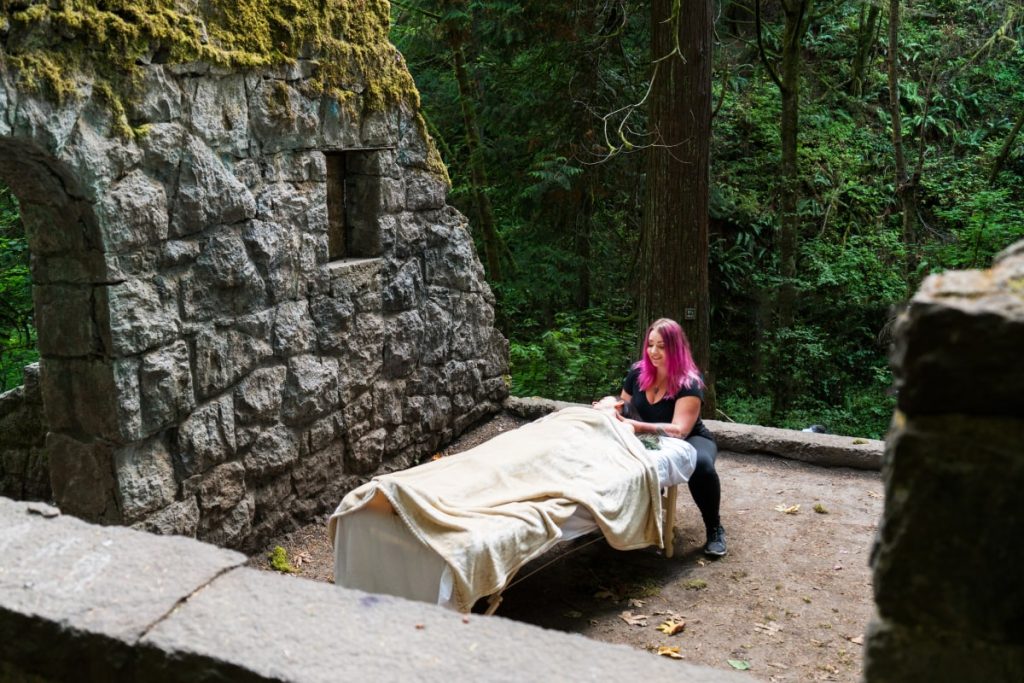 Creating an environment of healing
Hello! I'm Brannigan, a massage therapist in Portland, Oregon.
I focus on anatomy and how the mechanisms of the body work together to help people overcome injuries, chronic pain, and physical limitations. Many of my patients are athletes, surgeons, and musicians whose livelihood depends on keeping their bodies loose and limber. I love educating people through massage work and teaching them techniques for long-term health.
In addition to my own clinical practice, I do sports massage at golf tournaments, marathons, and other athletic events, as well as film and music festivals. I've also taught massage classes, run clinics, and managed off-site events.
My free-spirited nature creates a relaxed environment that will put you at ease, while I help your body work through all its aches and breaks. So whatever you've got going on—whiplash, running injuries, a tight lower back from a long commute—contact me for an appointment. I love a challenge, and I'd love to get you back to doing what you love to do.
Education & certifications
My journey into massage work was a bit unconventional. I started out in the banking industry, and after seven years, I needed a change. I took a mind/body connection class, loved it, and decided to go to massage school. It's the best thing I've ever done.
I graduated from the Myotherapy College of Utah and am licensed to practice massage in Oregon, Utah, North Carolina, and South Carolina. I'm also certified in spinal touch therapy and acutherapy.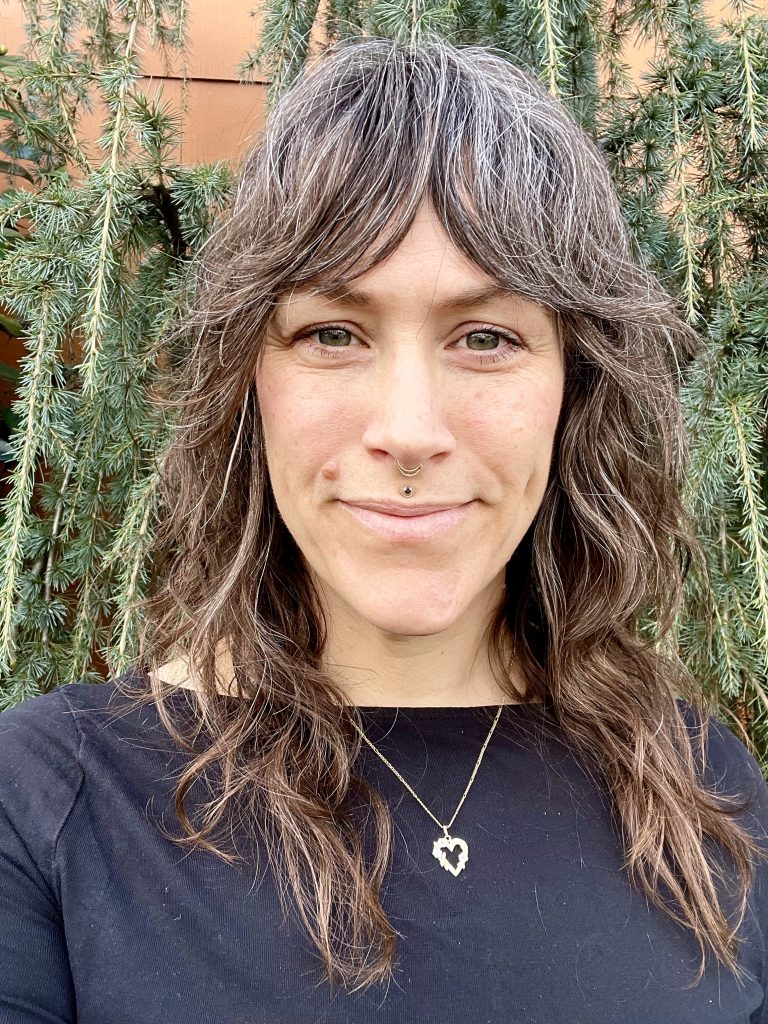 Abigail Knibbe, Licensed Massage Therapist
Abbie began her massage therapy studies at Myotherapy College of Utah in 2010. As a licensed massage therapist, Abbie has focused her skills to help alleviate pain and manage the many stressors in our lives. Health education and body work is one of her many passions. She enjoys helping people find balance and the highest quality of life possible; whatever stage of life they are living in this current moment.
Abbie uses many different and complementary modalities to help work with client needs to get customized results. Deep Tissue, Myofascial, Trigger Point, Gua Sha, Sports massage, Pre and postnatal massage, Lymphatic Drainage, Swedish, Thai, and Shiatsu are just some of the modalities she implements.
Abbie is a mother to 4 incredible humans, and grew up in Salt Lake City, Utah and the Rocky Mountains, always exploring. A passionate conservationist, lover of the desert and mountains alike, a caring empathetic human that through massage therapy, hopes to bring a closer connection of mind, body and spirit to her clients. Raised to never be too far from our incredible wild spaces, Abbie and her family are thrilled to have relocated to the PNW and can't wait to explore their new backyard. A lover of art in all its forms, photography, poetry, music and stories of all kinds, she tries to fill her life with as much beauty and adventure as possible. Abbie provides a safe and inclusive space at all times, and is grateful to work with this wonderful community. She can't wait to assist you in creating the best life experience possible.
Ready to feel better than ever?
Unwind, relieve pain, & relax
Portland, OREGON | Salt Lake City, Utah | North Carolina | South Carolina